Breeding Page

---
For Vet services, contact:
Dr. Art Echalar
Congressional Animal Clinic
Congressional Ave., QC
tel# 9202218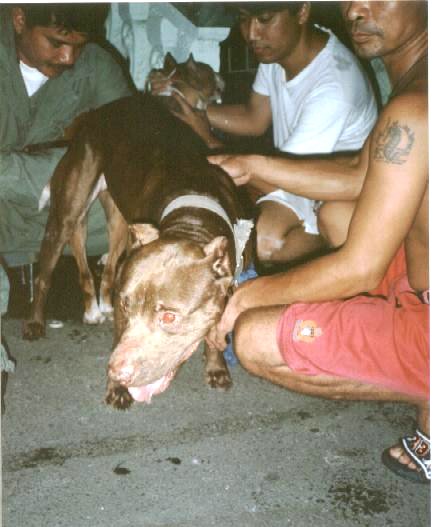 2xw CHOCO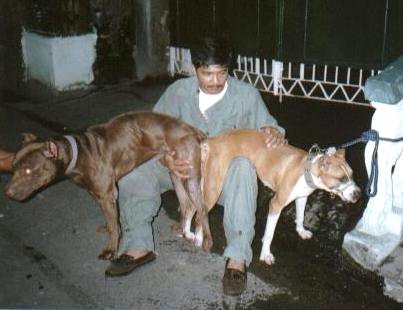 HEAT PERIODS
HEAT or SEASON is the term used to describe the time when the female dog will mate. It is during this period that pregnancy may occur. A bitch's first season usually occurs when she is between six and nine months old. Bitches are never too old to have a liter. Bitches come into heat twice a year. This regular cyclic progression is interrupted only by pregnancy.

FIRST STAGE OF HEAT
(1) During the first stage, the bitch's vulva swells noticeably and will have a bloo-tinged discharge.
(2) The bitch becomes attractive and attracts the attention of dogs, but during the first stage, she will not be interested in mating.
(3) Her appetite and drinking habits may become capricious. This first stage last about nine days after the first signs of heat first appear.
SECOND STAGE OF HEAT
(1) During this stage the bitch is capable of conceiving.
(2) The discharge from the vulva is straw-coloured and free from blood.
(3) She will readily accept any dog.
(4) She develops wanderlust and, if allowed, will stray from home in the company of male followers.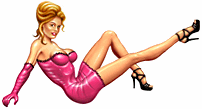 Home